Training, leadership, taking initiative — all key takeaways from a task force's yearlong journey of researching and collaborating on how to best innovate Indiana's family law system.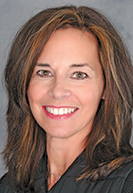 The process began in 2019, when the Indiana Supreme Court established the Indiana Innovation Initiative, followed by the Family Law Taskforce. The task force was asked to provide a written report with findings and recommendations to Indiana's highest court, evaluating existing research on court reform, strategies to improve court processes and the impact of innovation in other states to help craft the framework for its suggestions.
Chairing the task force is Indiana Court of Appeals Judge Elizabeth Tavitas, who helped lead the group of Hoosier judges, law professors, mediators, family law practitioners and Office of Judicial Administration employees.
The task force's final report, submitted to the Innovation Initiative in March, includes research from the National Center for State Courts, Institute for the Advancement of the American Legal System, National Council of Juvenile and Family Court Judges, Conference of Chief Justices and Conference of State Court Administrators. But the foundation of the recommendations rests on the Family Justice Initiative's "Principles for Family Justice Reform."
With an ultimate goal of improving access to justice in family law cases, the task force nailed down more than a dozen recommendations, with five being considered "essential for reform." Now, that final report is headed to the Indiana justices. Here's a look at the top five recommendations: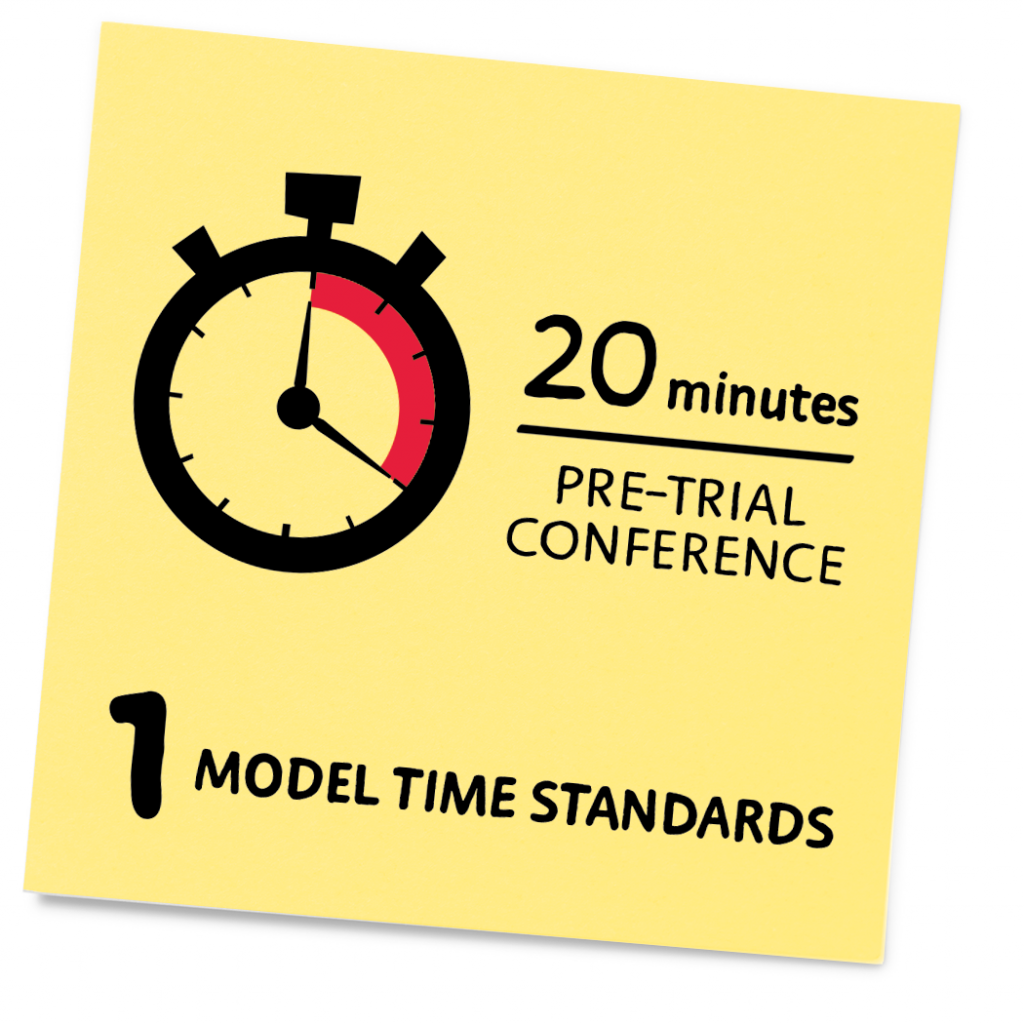 Case management standards
At the top of the recommendations list is the need to implement time frames or "model time standards" for pretrial conferences, discovery and disposition of family law cases.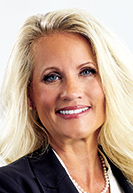 To be effective, the task force concluded family law courts must implement a plan to manage the flow of cases in an orderly and systematic manner. That requires "judicial leadership, planning, and accountability" that could result in more effective and efficient court operations and cost savings.
Although some timelines are set forth in statutes, there's still no best practice or guidance in Indiana as to how long a family law case should be pending. As a result, the task force noted that many family law cases are delayed for extended periods of time, causing further trauma to parties without resources.
Family law attorney Julie Andrews said she's encouraged to see innovation recommended for pretrial conferences. Just getting a hearing date scheduled is a plus, she said, because everyone is so busy. And looking back on the issues caused by the pandemic, Andrews said the recommendation is "very good
and timely."
"It's easy to get everyone together and to say, 'What's a great date?' instead of filing a bunch of motions to continue that just bogs the court down and costs litigants money," the Cohen & Malad lawyer said. "I think this is helpful for the person who is represented and trying to get things done when the other party just wants to avoid it."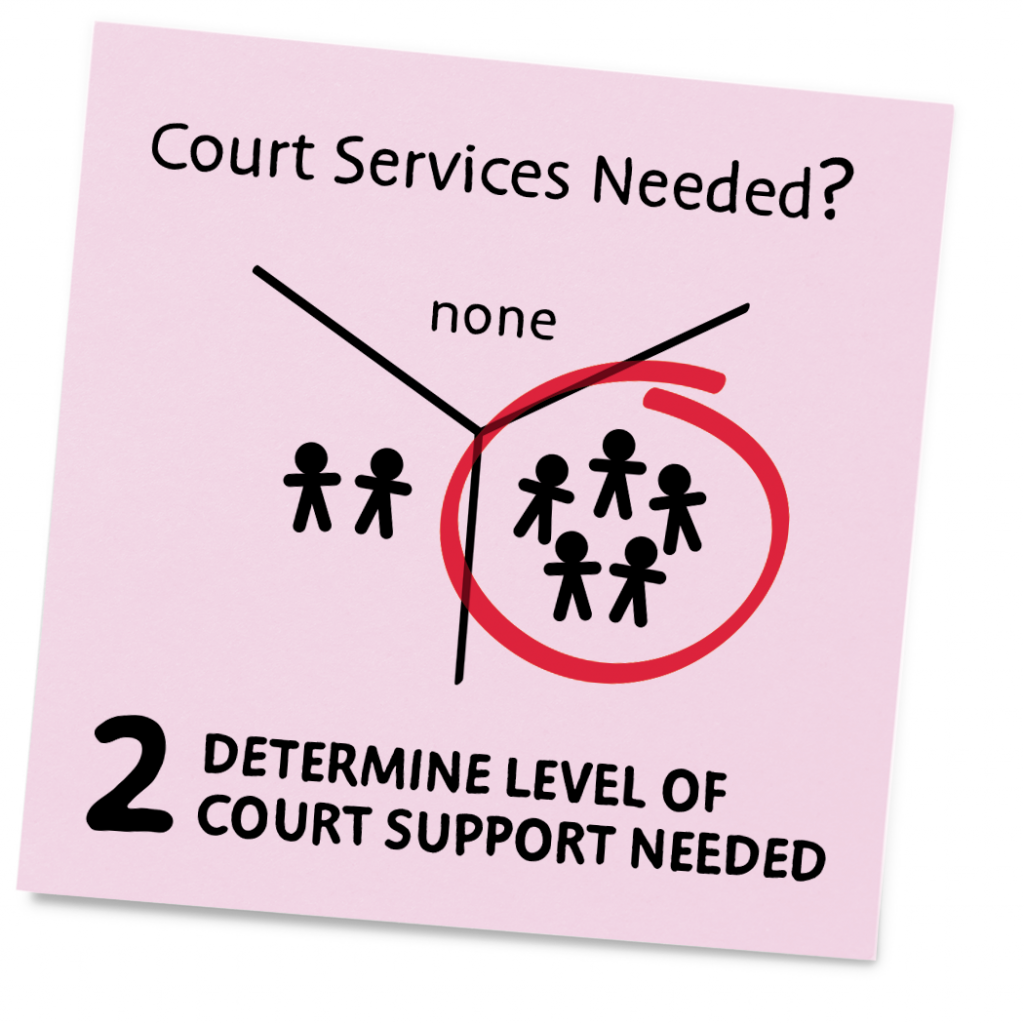 Triage
One way to more appropriately group cases together based on their characteristics and needs is to utilize triage, the task force concluded.
Triage involves an early screening and assessment of a case to determine the appropriate pathway based on multiple factors, including whether the parties are in full or partial agreement, children or self-represented litigants are involved and how much judicial intervention is needed, to name a few.
The case is then assigned to one of three flexible pathways, often used in conjunction with case management standards, that meets each family's needs and matches them with appropriate resources.
"Streamlined" pathways are for cases that require minimal court resources and benefit from swift resolution. "Tailored services" pathways are for cases that require an average amount of time from the court. Finally, "judicial/specialized" pathways are for cases that involve high conflict, domestic violence, child abuse, substance abuse or mental health issues, requiring a greater degree of judicial involvement.
Incorporating those three national standards for triage is an opportunity for Indiana's trial court judges to be leaders in their courts, rather than allowing litigants and lawyers to determine how long a case will remain pending in court and in what way, Tavitas said.
"Right now trial court judges don't generally do that as a whole, but there are judges who do different things to triage in their own way," the judge said. "We are hoping to give ideas of better ways and more ways to triage cases after this report goes to the
Supreme Court."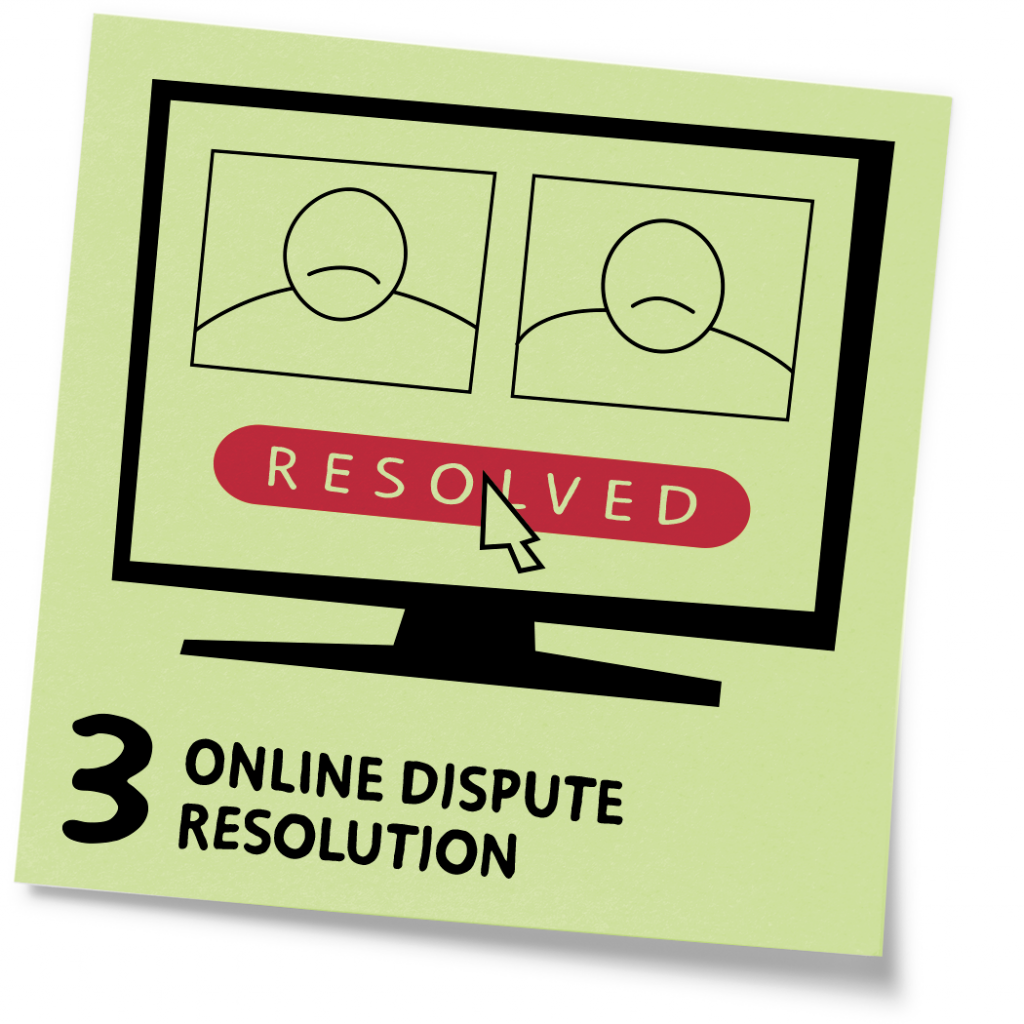 Online dispute resolution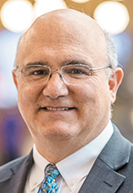 The report's third area for improvement involves technology, which invited collaboration with the Innovation Initiative's Technology Working Group.
Online dispute resolution, a relatively new service to courts around the country but not yet introduced in Indiana, would provide a set of tools for family law litigants to communicate and negotiate with one another — with or without the assistance of a mediator — to reach an agreement on some or all issues in dispute.
Bob Rath, chief innovation officer in the Indiana Office of Judicial Administration, chairs the Technology Working Group. His team collaborated with the Family Law Taskforce in researching ODR, something he calls a "novel solution."
"It's innovative," Rath said. "ODR has been in the commercial arena for quite some time, but it's just been in recent years that courts have been taking a look at it."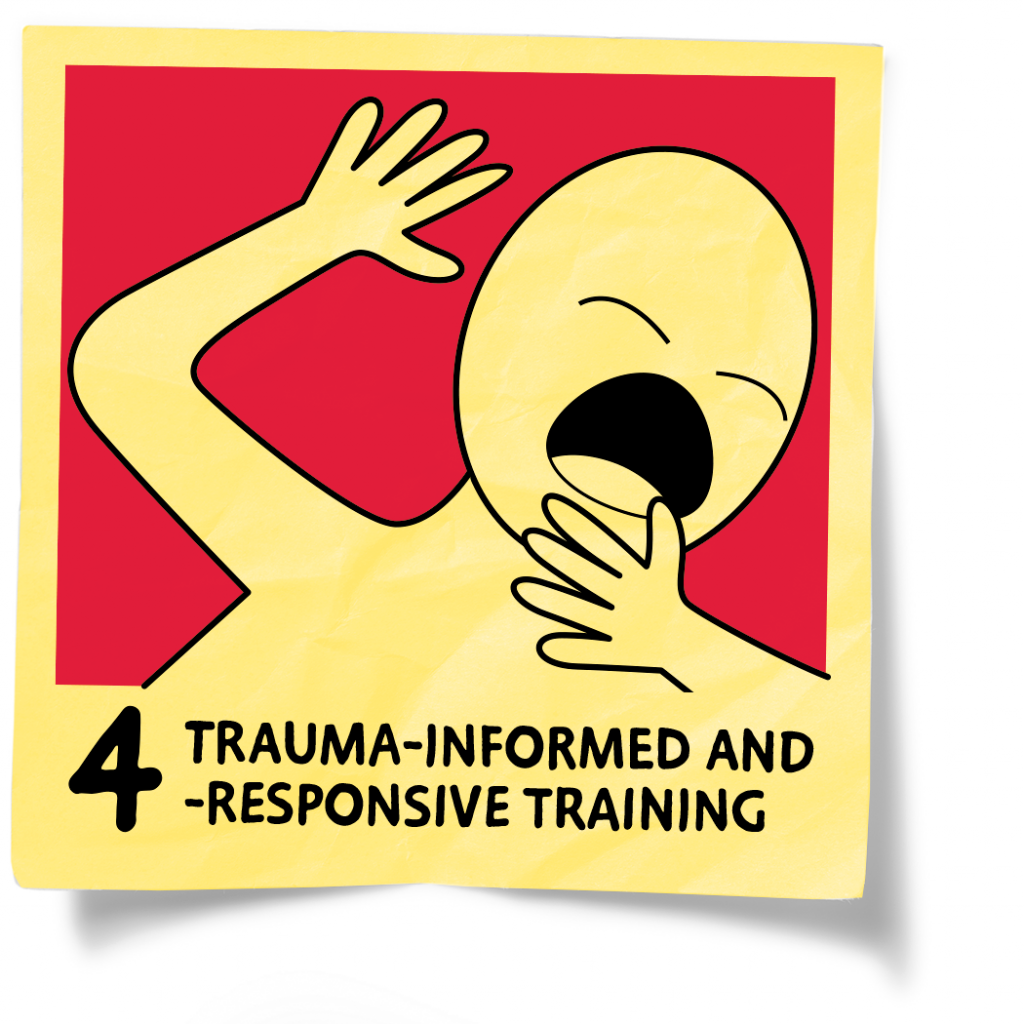 Trauma-informed training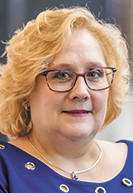 In an effort to ensure signs and dynamics of trauma in litigants can be better recognized, the Family Law Taskforce recommended the implementation of various modes of training for domestic relations judges, judicial staff and clerk's office personnel. That includes recognizing trauma such as domestic violence, child abuse and substance abuse.
"Trauma-informed training also helps courts develop measures that can be taken to promote a trauma-responsive process and environment and can help ensure these more complex cases are in the 'judicial/specialized' pathway," said Leslie Dunn, deputy director of the Children & Families Division of the Indiana Office of Court Services.
The task force is recommending an annual or biennial joint family court and juvenile court conference to present on topics common to both types of cases. It suggests that the joint training, which could take the form of videos and webinars, include discussions of domestic relations, paternity, child in need of services cases, termination of parental rights, adoption, guardianship and domestic violence.
"This has been an idea that is universal when we talk about juvenile proceedings for courts, lawyers, court staff and understanding how the family law process can cause trauma to families," Tavitas said. "By adopting these FJI principles to be efficient and be a court leader and getting the litigants to the resources they need, we know just that alone can help reduce trauma."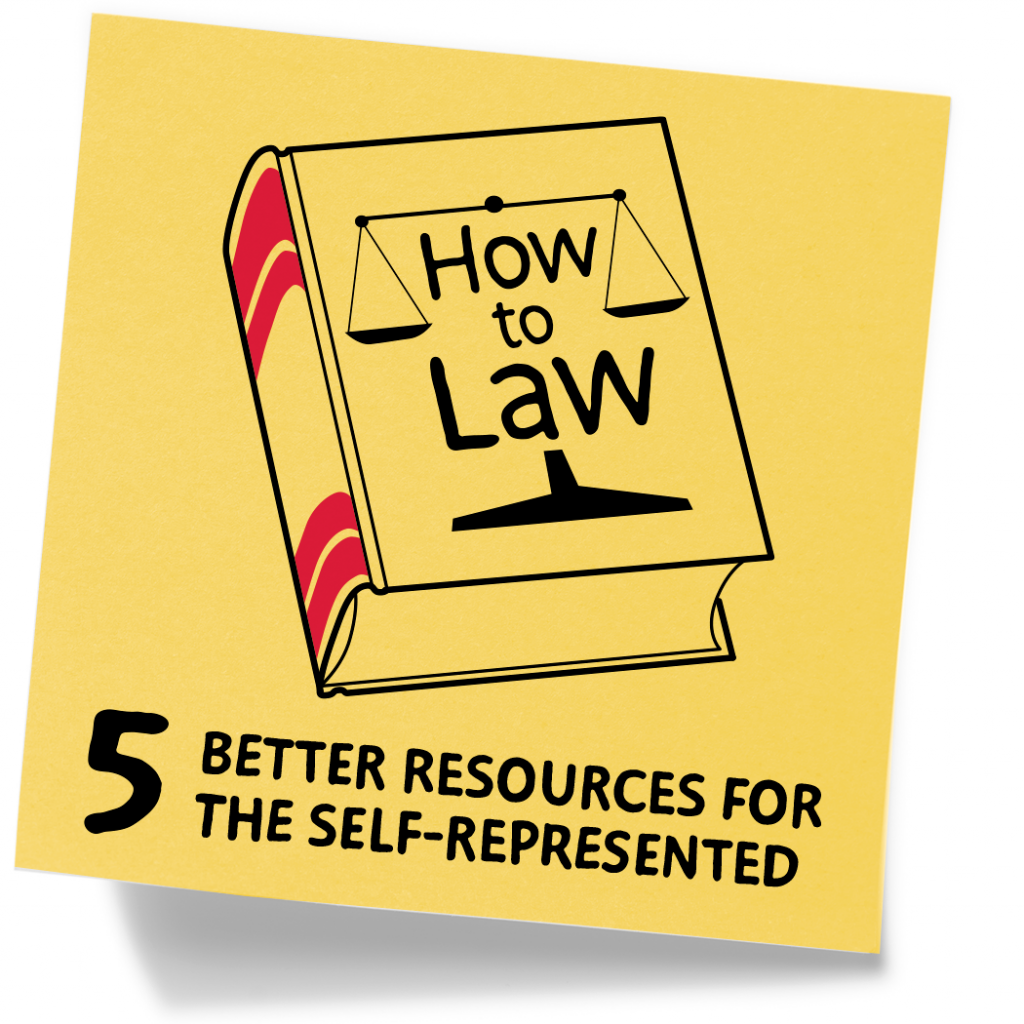 Pro se resources
To ensure parties have everything they need to be prepared for their cases, the task force's fifth recommendation is to update and expand resources for self-represented litigants.
Because the Indiana Legal Help website is heavily used by litigants, the task force recommends making important updates to the website, including:
• Developing guided interviews with automated form generation as an option for all family law self-help forms.
• Designing a process for pro se litigants to file petitions electronically from IndianaLegalHelp.org.
• Integrating multimedia instructions to help guide self-represented litigants through their legal issues.
• Providing guided interviews and information in multiple languages.
It also suggests duplicating free legal clinics already operating so that in-person and virtual clinics, help desks or self-help centers are available statewide.
A best practices toolkit for courts and personnel is also recommended, which would include training resources on providing legal information rather than legal advice, legal aid and pro bono brochures, and other resources. That proposal would require partnerships with the Indiana Bar Foundation, the Coalition for Court Access, Pro Bono Indiana, legal services entities and courts.
Innovative impacts
Dunn, who worked alongside Tavitas on the task force, said the experience was interesting and exciting.
"Indiana is doing a lot of good things, so it made me feel good about what we are already doing. But it also gave us ideas about some new cutting-edge things that we can look at," Dunn said.
As a family law practitioner, Andrews said she is optimistic about the proposals and their potential implementation.
"To me it's a change for the better," she said. "I do think they would
be helpful."
Reflecting on the task force's final submitted report, Tavitas said she thinks the recommendations will be well-received by Indiana's legal community.
"I am very hopeful that we will learn a lot and impart that knowledge and wisdom that we gained as a task force when we met weekly and monthly," she said.
The next stop for the task force's report is the Indiana Supreme Court, which may come back with questions regarding the recommendations before making a final decision. From there, the report will be released for public comment. Tavitas said the public release could come within a month.•
Please enable JavaScript to view this content.